Small business are a vital part of the Kitsap and Jefferson County, WA economies. The Kitsap Economic Development Alliance has a Global Entrepreneurship Week November 17-21, with a variety of topics, including one on "Innovative Business Spaces: Beyond the Garage".
Link here for more information: http://kitsapeda.org/2014/10/entrepreneurs-plan-now-to-attend-kitsap-global-entrepreneurship-week/
When a space is "beyond the garage", it is important to do real research about the suitability and cost of the space. Often entrepreneurs think that fnding a commercial space to lease or own is the first step in getting their business started, before having a business plan which helps them answer where they need to locate or how much they can afford in rent or lease costs.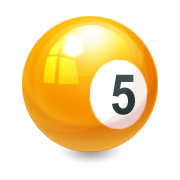 Here are 5 tips to help you get started in thinking about a small business lease:
Gain information

on the marketplace (both for the business opportunity and the commercial space costs) as one of your first steps. A commercial lease is not like a typical apartment rental lease and if you have not gone through the process of a commercial lease, you might desire the help of a qualified, dedicated commercial real estate broker and often an attorney for your own protection.

Ask the landlord for concessions, depending on the market conditions, you might wind up with a lower overall cost than the listed asking price. A landlord may be willing to pay for some tenant improvements, offer some free rent, or negotiate on certain expenses, perhaps for a longer lease term or to have a solid qualified tenant in place. You want to be able to negotiate any

annual increases, perhaps cap certain

common area maintenance (CAM) expenses, and be sure to understand any termination, renewals or sub-leasing clauses.

Consider using a "Letter of Intent" to work out key items in a lease before spending a lot more time and money on working through the deal. Broker's,sellers, landlords and tenants or buyers will often use a "Letter of Intent" to help with settling the key basics of the lease agreement, before involving attorneys, conducting feasibility studies, or making the final agreement. However, Letters of Intent may be written as binding or non-binding, and that alone should give a business owner pause to consider using a qualified broker and/or attorney in the process.
Commitment to only the space you really need according to a realistic business plan. During the boom times, many entrepreneurs think they need more space than they may actually be able to afford if their market turns down. Be sure to think about how the length of the lease agreement and changes in your business cycle might collide when it comes to affording the payments.
Local commercial real estate brokers are excellent resources to the entrepreneur to help find and negotiate an appropriate lease for your small (or large) business. Two links to additional tips on leasing are shown below.
http://www.sba.gov/content/leasing-commercial-space